+ share this
Movember is here. It's time to get hairy!
How to grow your Mo…
Movember: Pick a Mo and watch it grow.
Now in its sixteenth year, Movember is back, and it promises to be as hairy as ever. What once started life in Australia as a challenge between mates has now grown to become an annual international fundraiser. From just a few friends debating who could grow the best moustache (Movember, circa 2003) it quickly grew to a group of about 30 guys or 'Mo's Bros' the next year, and so on and so on. You get the idea. It's popular. It's hairy. And it's time for you to take part. Today is 1 November and that means only one thing – people from all corners of the globe are signing up to take part in their droves, getting a clean shave and helping Movember raise vital funds to help good causes. This year, every penny raised will fund men's health – from prostate cancer and testicular cancer to mental health and suicide prevention. That's a lot of good coming from you growing a hairy little – or big, if you're up to the challenge – lip warmer.
Grow the right Mo for You
First things first, create your blank canvas. Give yourself a clean shave or – if you fancy kickstarting Movember in style – get booked in to your local Kings Barbers Club and let us get you Movember ready. Next up, choose your Mo. Maybe you've already chosen the style of your Mo or maybe you haven't. Either way, Movember is your chance to grow a corker of a moustache without anyone putting a downer on it. Our advice? The right Mo for you is the one that makes you feel pretty damn good about yourself. Wild, wavy and overgrown or thin, styled and perfectly neat: the choice is yours. Remember, your Mo should make you want to walk a bit taller, do a cheeky double take as you walk by a shop window and triple the hours you spend creating show stopping Instagram stories because the world needs to see just how classically masculine you've managed to make yourself look. Yep, this is going to be awesome.
Your Movember style guide
Take your inspiration from some of the best iconic moustaches out there. Maybe you're channelling a rockstar vibe and trying to grow your very own Freddie Mercury, or perhaps you want something more unique? Go for a Charlie Chaplin. Feeling artistic? Let your Mo mimic Salvador Dali's upside handlebar or Fu Manchu for a real furry face feature. Go big, go bold, or go home. Mo's favour the brave.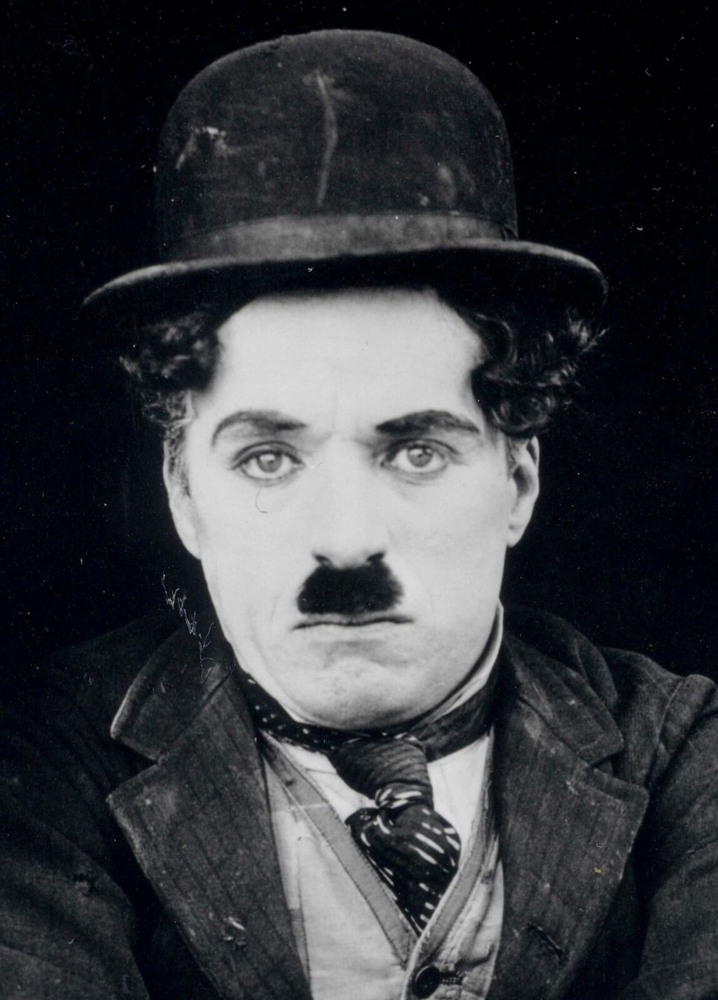 Top tips to grow a moustache
You've chosen your Mo, now it's time to let the growing commence.
Try NOT to trim
Movember is just one month long so you're going to need to invest in as much growing time as you possibly can. So step away from the clippers, they are not your friend. Begin by giving your new Mo the freedom to grow organically. Free range moustache is the best there is.
Use moustache wax
Buying a decent wax will go a long way towards training your moustache to do exactly what you want it to. Hair can learn, so teach it well. As soon as you have enough growth to justify even the tiniest blob of wax, do it. Begin to shape it, giving your Mo a sense of direction will really help.
Be patient
Facial hair is unique to you. We aren't all blessed with super fast growing whiskers, in fact most of us really have to work at it. Your moustache won't grow just because you will it to. And it won't grow at the same rate of every other guy you know. It could be a slow starter that suddenly gallops its way to the finish line (stubble for what feels like an eternity then a sudden face rug), or it could be an overnight wonder (go to bed clean shaven, wake up with a full on furry face). Both result in great looking moustaches, so love your Mo however it grows.
Take a photo every day
Snap away. Take a quick selfie every day throughout Movember and track it. See how you're doing by checking out #Let'sMo. Trust us, there is all kinds of interesting out there. And when Movember is done and dusted you can while away the time creating a funny-as-hell time lapse to remember the good times.
Join the Kings Barbers Club Mo-vement
We're all about hair. Face or head, it's our thing. To do our bit and support this important cause we've put together lots of ways to show our support and – with you, our soon-to-be Mo's Bros – signing up too, we know we can make a huge difference.Check out www.kingsbarbersclub.com/movember to find out how we're helping. From a competition to win an ultimate pamper package to our free shave off event at Kings Barbers Club New Street at the end of the month, we're all set to help you and Movember do amazing things!